Breakfast egg with za'atar oil
What could be better than sleeping in on the weekend and then enjoying a cosy breakfast? With soft-boiled eggs, fresh rolls and whatever else your breakfast heart desires. If you want to bring a breath of fresh air to the table, treat yourself to Za'tar oil.
At the weekend, after a good night's sleep, I like to have a cup of coffee in bed before I do anything. I usually read a few pages or hang out on Instagram. I know I'm a bit of a smartphone victim - but maybe you know that yourself 😉 I'm not a smartphone victim.
Afterwards, however, my stomach is usually rumbling and I need breakfast. If I have time, I like to make ful or manakish. But I also really enjoy fresh rolls with everything that goes with them.
But what can't be missed is a breakfast egg with za'atar and olive oil. Afterwards, it's usually so late that I have to think about what I'm having for lunch 😅
---
Recipe for two breakfast eggs with za'atar oil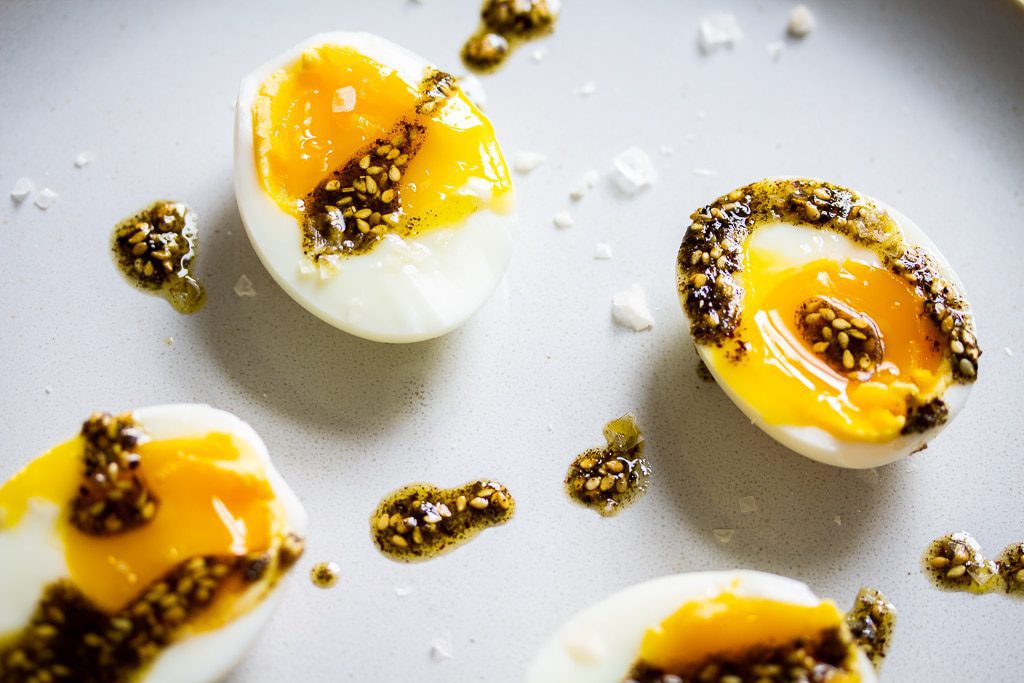 Print recipe
Preparation
Mix the za'atar with olive oil.

Cook the eggs in boiling water for 6.5 minutes and then quench.

Peel the eggs, cut in half and drizzle with za'atar oil.

Season to taste with salt and pepper.
Notes
*Recipe contains affiliate links.
If you liked the recipe, I am very happy about a small tip. You are helping me to bring more great recipes to the blog. Thank you so much 🙂
Donate here: continue to Paypal