Stuffed vine leaves | Warak Enab
Whenever I walk along the delicatessen shelf in the supermarket and see all the little tins and jars, I resolve to finally make stuffed vine leaves myself. But so far, my strategy of distracting my thoughts has always worked so well that the next thing I know, I'm scratching the back of my head wondering what I was actually about to do. But now! The time has finally come and I have conjured up this fantastic recipe, this classic of Levantine cuisine! A perfect ingredient for any mezze!
A whole pot of finger food
Basically, it's really not difficult to make the stuffed vine leaves, also known as "warak enab". The filling is ready in no time at all and consists of round grain rice, parsley, mint, tomato, a little lemon and a pinch of cinnamon. The whole thing is then simply mixed together. My mother says the filling is like a kind of tabouleh with rice. She's not wrong, of course, because the ingredients and flavours are very similar.
Simply spoon the filling onto each inserted vine leaf and roll it up. Repeat the process until there is either no filling or no vine leaf left. Of course, it's not something you can do in five minutes, so take some time, listen to a podcast or an audio book and finish rolling them.
Before the stuffed vine leaves end up in the pot, the bottom of the pot is lined with potato slices. The slices protect the rolls from getting too much heat. So you don't want them to stick. The potato slices also taste great, by the way, because they absorb all the flavours.
Warak Enab means ...
In Arabic, "warak enab" simply means vine leaves - that's it. But sometimes you can get them under the name "Warak Enab Mehshi" (stuffed vine leaves). So when I prepared them for the first time, I was a bit impatient. I wanted to use the pickled vine leaves straight away and have them cooked right after ten minutes. Don't be like me and definitely wash the leaves at least thoroughly before using them. It is even better to rinse them and then put them in water for a short time. The reason: the vine leaves are soaked in salt, which makes them brutally salty. And when you have wrapped them and finally want to cook them, you should definitely give them their 50 minutes of cooking time until they have a good consistency.
Please don't worry, it may sound a bit much at first, but the preparation is really very easy. You just have to know what to make it with. So now I wish you lots of fun filling the vine leaves and a good appetite.
---
Recipe for stuffed vine leaves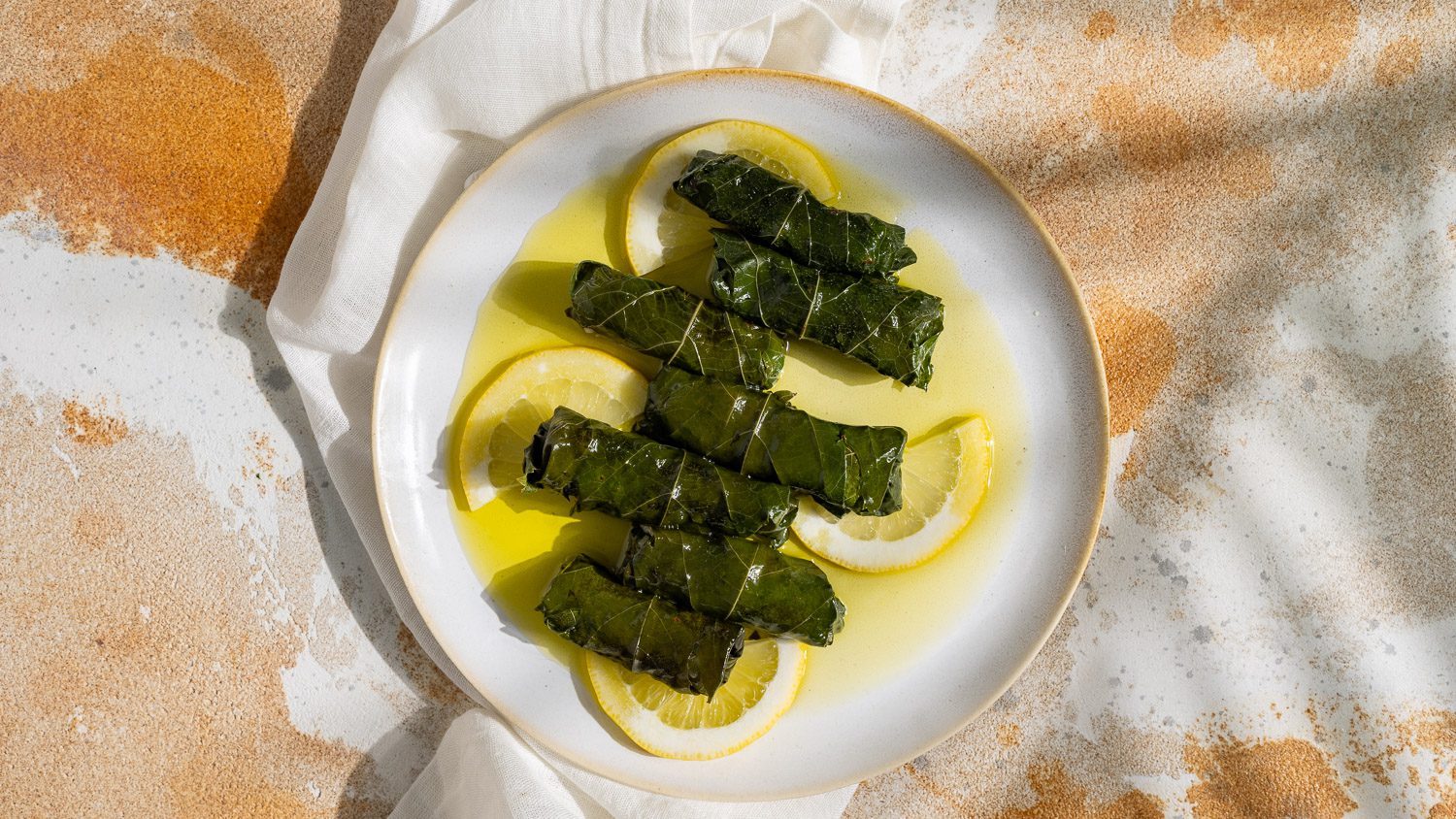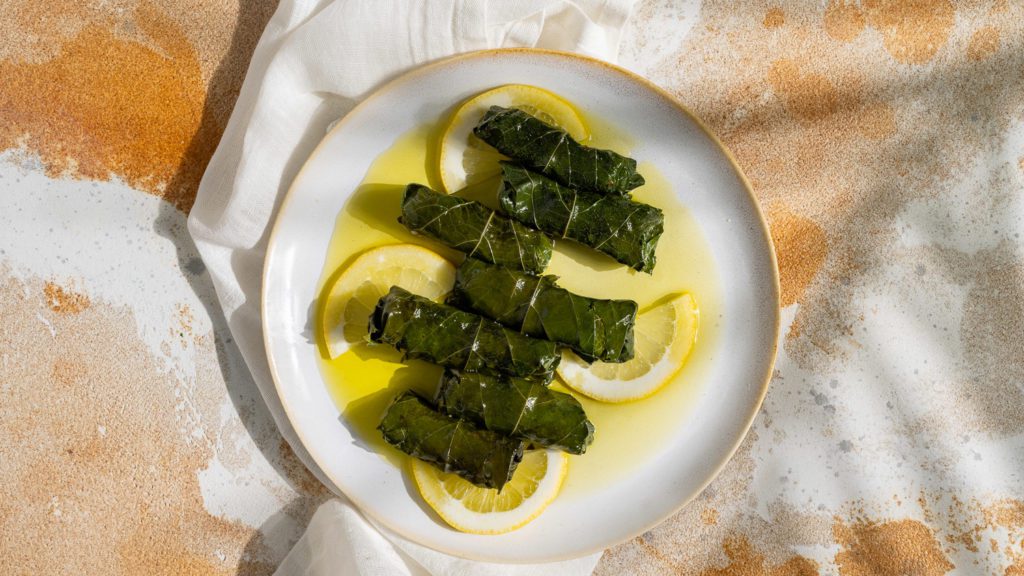 Print recipe
Save recipe
Saved!
Ingredients
1

x

pickled vine leaves in brine

in jar or shrink wrapped

250

g

Round grain rice

1

Flesh tomato

30

g

Mint

50

g

Parsley

2

Spring onions

1

TSP

Pepper

1

TSP

Salt

1

TSP

Cinnamon

1

TBSP

Olive oil

1

TBSP

lemon juice

for the filling

4

El

Lemon juice

To cook

3

Potatoes, waxy
Preparation
Wash the vine leaves well under running water, as the leaves are very salty. If necessary, desalt them in water for a few minutes.

For the filling, wash the rice, finely chop the herbs and spring onion, finely dice the tomato and then mix everything with the spices.

To fill the vine leaves, take one leaf at a time, cut off the stalk and place a horizontal strip with 2 - 3 tsp of filling in the middle of the leaf. Then fold in the sides and roll up the leaf. Repeat until no more filling is left.

Peel the potatoes and cut into slices about the thickness of a finger. Spread the slices on the bottom of the pot and layer the stuffed vine leaves on top.

Pour water into the pot until the vine leaves are covered and bring to the boil. Then cook over medium heat with the lid closed for about 30 minutes.

Add the lemon juice to boil and simmer with the lid half-open for another approx. 25 minutes.

Leave the vine leaves to cool and then serve with olive oil and lemon as required.
Notes
Recipe contains affiliate links. 
Nutritional values
Calories:
37
kcal
|
Carbohydrates:
8
g
|
Protein:
1
g
|
Fat:
0.1
g
|
Saturated Fat:
0.02
g
|
Polyunsaturated Fat:
0.03
g
|
Monounsaturated Fat:
0.03
g
|
Sodium:
12
mg
|
Potassium:
93
mg
|
Fiber:
1
g
|
Sugar:
0.2
g
|
Vitamin A:
176
IU
|
Vitamin C:
6
mg
|
Calcium:
7
mg
|
Iron:
1
mg
The vine leaves are perfect for a nice mezze table. They go great with: labneh, falafel, hummus, spinach pockets, and baba ghanoush.