"It's called kafta, not köfte!" I keep having to say this to friends when I serve them these delicious Lebanese kebabs made of minced meat and parsley. Well, Köfte is at least going in the right direction 😀
Kafta is considered the Lebanese equivalent of the German frikadelle, the Turkish Köfte or the Ćevapčići of the Balkans. The basic recipe is very changeable and finds its home in a wide variety of dishes. Whether in the oven with tomatoes and potato slices, as oval meatballs on the grill, hidden in pita bread or in a strong tomato sauce - kafta is always welcome on my plate.
The beauty of kafta is the quick preparation time. Just chop the onion and parsley, season the whole thing and your kafta is ready. You can't get the grill or oven preheated any faster than that. But what you can expect is an absolute taste grenade. The usual suspects on the grill quickly look boring. Especially when you serve kafta with a good blob of hummus and a portion of taboulé.
But I would like to give you one more tip! In the photo, you can see reddish onions under the skewers. These are sumac onions. Sumac is a slightly sour spice. Sumac onions go very well with grilled meat. You can find the recipe here.
Either way - you will love it. I'm sure you will 🙂
---
Basic recipe for kafta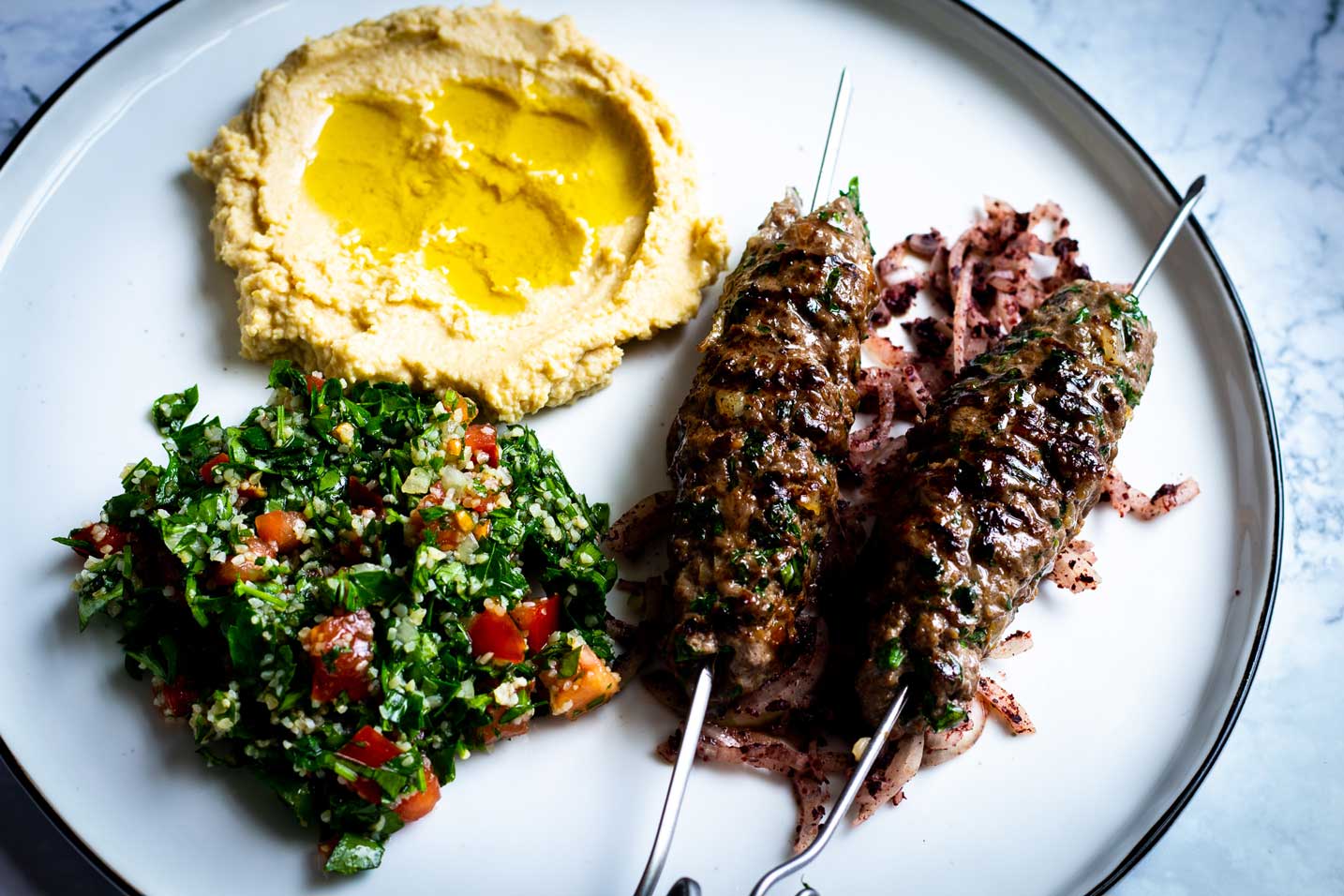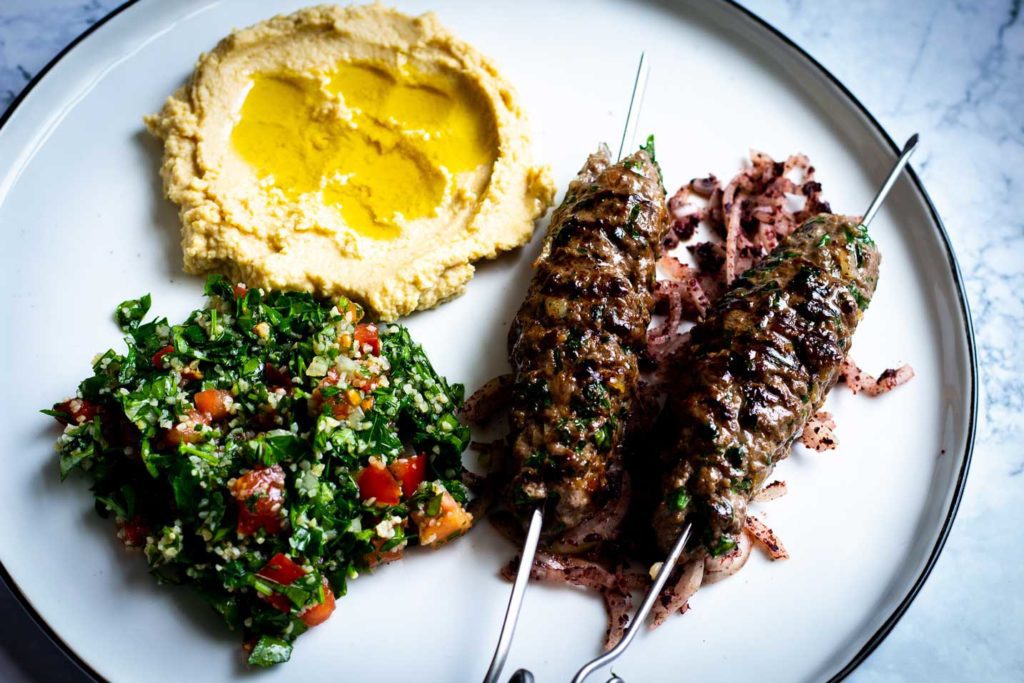 Print recipe
Preparation
Finely chop the onion and parsley.

Mix the chopped onion, parsley, pomegranate syrup and cinnamon with the minced meat to form a mixture. Season to taste with salt and pepper.

Grill or roast the kafta either on the grill, in a pan or in the oven.

You can put the kafta on skewers or use it as a meatball.
Notes
*Recipe contains affiliate links. 
If you liked the recipe, I am very happy about a small tip. You are helping me to bring more great recipes to the blog. Thank you so much 🙂
Donate here: continue to Paypal
Also be sure to try kafta on labneh and the potato stew with kafta.