Lemonade with orange blossom water
My favourite drink is actually quite boring, but always delicious: water from the tap. I don't need any fizz, fancy apple flavour or anything else in it. Unless it's homemade lemonade! I've loved this recipe since I was a kid, when my mother used to make me this lovely lemonade with a good dash of orange blossom water in the summer.
And of course, this refreshing lemonade is still very regularly found in my fridge. The lemonade is really super quick to make. Simply squeeze the lemons and mix with water and a little sugar. Finally, perfume the lemonade with a dash of orange blossom water and your drink is ready. If you like, you can also add a sprig or two of fresh mint to the carafe. However, ice cubes are a must!
I usually prepare one to two litres and then put the lemonade in the fridge. That way, there's always something available when I need a super refreshing drink. If you're worried about the orange blossom water, I can reassure you: It's very subtle in the lemonade, but it adds that certain something.
By the way, the lemonade is not so sweet and is more like an iced tea. But as always when you make something yourself, you decide how much sugar you want to add and how lemony you want your lemonade to be. So feel free to vary it a bit. Now put on your sunglasses, put your feet up and enjoy the lemonade.
---
Recipe for lemonade with orange blossom water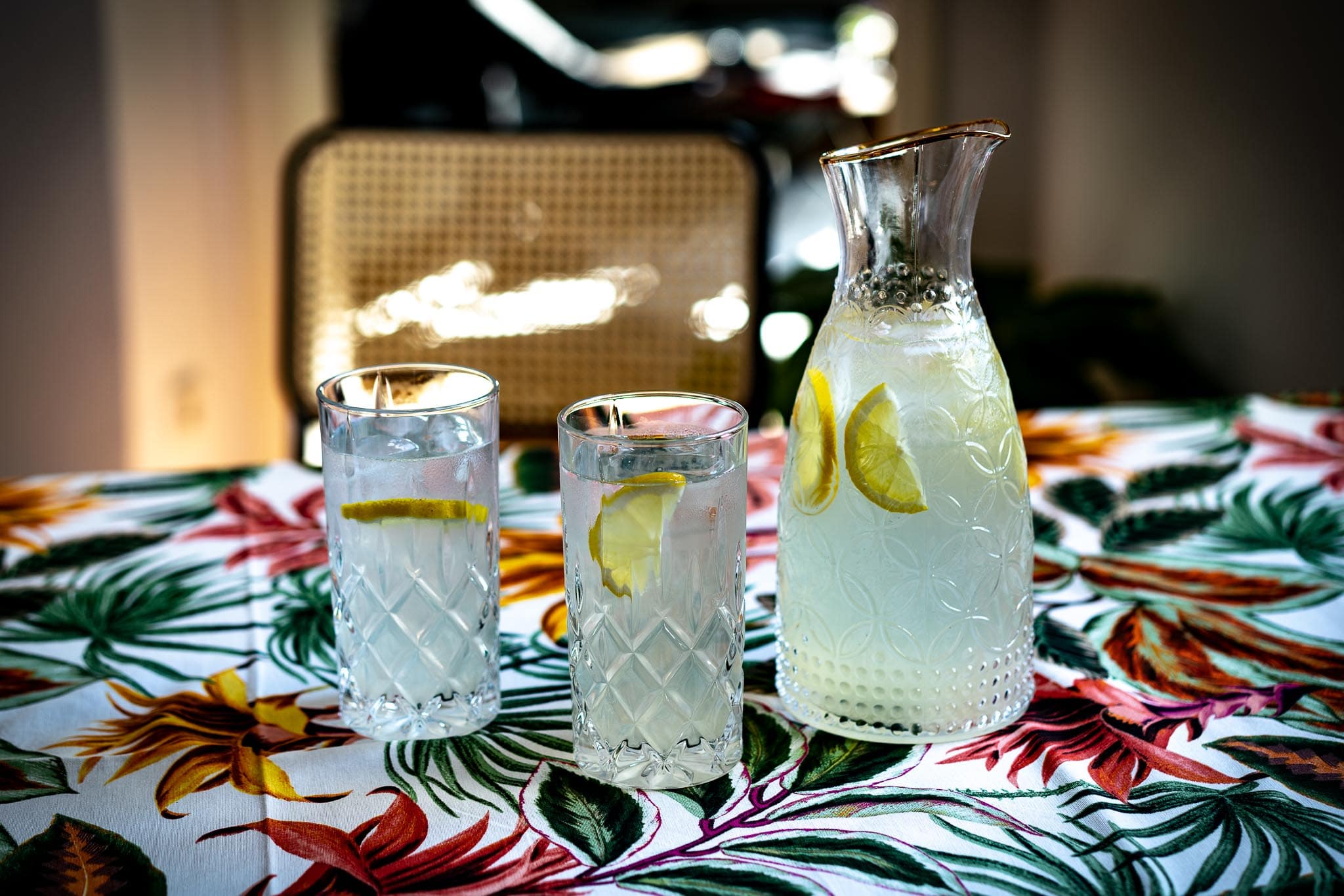 Print recipe
Ingredients
800

ml

Water

200

ml

Lemon juice

freshly squeezed

1

Lemon

Organic

3,5

TBSP

Sugar

extra fine

2

TBSP

Orange blossom water
Preparation
Combine all the ingredients and stir until the sugar has dissolved.

Wash the organic lemon, cut in half, slice and add to the lemonade.
Notes
*Recipe contains affiliate links. 
If you liked the recipe, I am very happy about a small tip. You are helping me to bring more great recipes to the blog. Thank you so much 🙂
Donate here: continue to Paypal
Be sure to try the Lebanese fruit cocktail shikaf!