French fries are a big thing in the Levant. I think, at least in my family, there is rarely a table set without homemade fries. It's totally crazy! Even with the family in Lebanon it's like that. The Levant is a region that is totally addicted to fries. And now imagine that the fries are made of halloumi ...
Hold on who can! Fried or grilled halloumi alone makes me dance with joy, but in a crispy breading as chips? That's too much! That's too delicious! That's just perversely good! Sharing is out of the question - and I say that as a person who really likes to share everything. Well, sometimes I do let someone "steal" a fritter or two 🙂
By the way, the breading is very simple and contains a little taste surprise: Za'atar! I simply mix this fanciful spice mixture of thyme, sesame, sumac and salt with the flour and give the halloumi fritters a perfect first layer. Then I pull the fritters through beaten egg and immediately turn them in fine breadcrumbs. It really goes in a jiffy! In about 30 minutes, the halloumi fritters are crispy on your plate.
You need a dip? Mayo, ketchup, BBQ sauce or just plain - just serve whatever you like with fries. I always have amba with my halloumi fries. It's a spicy sauce made from mango that really goes perfectly with it. It's slightly spicy and nicely fruity.
And now it's your turn! I can't wait to hear what you think of the halloumi fries. Try the recipe and share your opinion in the comments.
---
Recipe for Halloumi Fries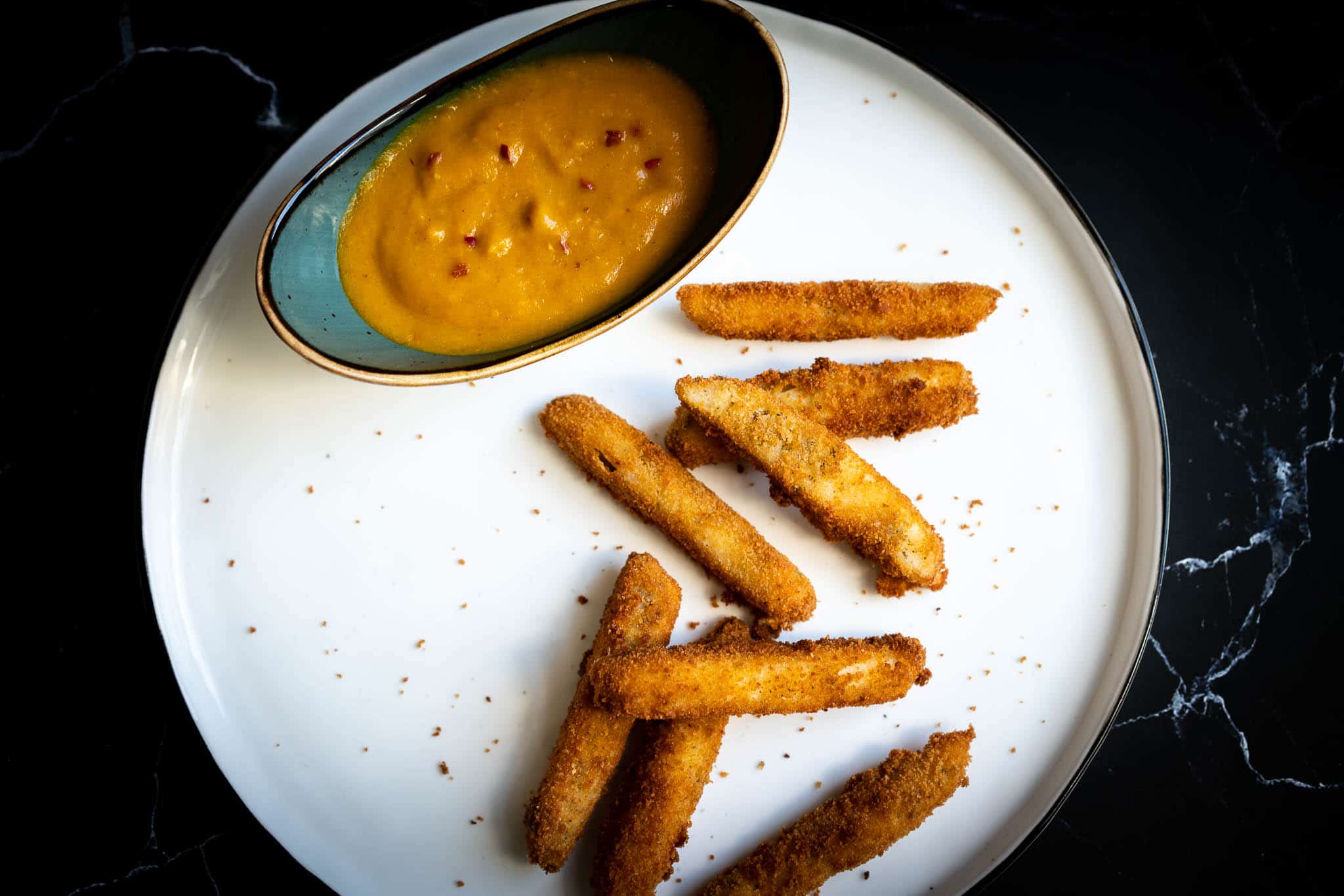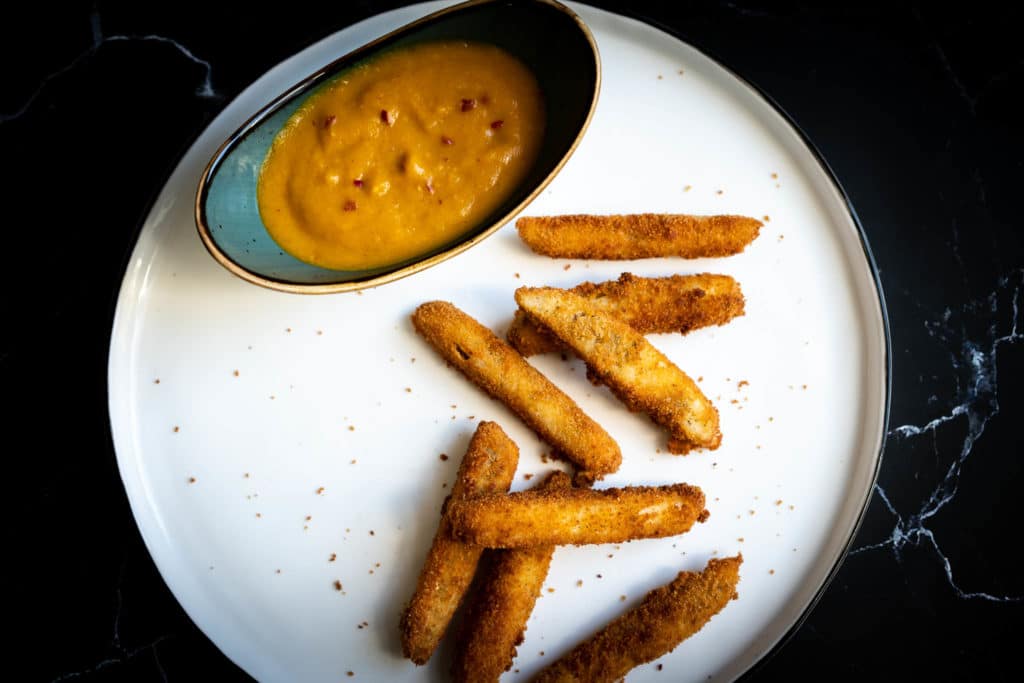 Print recipe
Ingredients
250

g

Halloumi

150

g

Breadcrumbs

100

g

Flour

2

Eggs

2

EL

Za'atar

Oil for frying

Amba Sauce

For dipping
Preparation
Halve the halloumi lengthwise and then cut into thin sticks.

Crack the eggs and whisk them in a bowl.

Mix the flour with the za'atar.

Put the flour mixture and breadcrumbs in one plate each.

Build breading line: 1. flour, 2. eggs, 3. breadcrumbs

Turn the halloumi sticks first in the flour za'atar, then in the egg and then in the breadcrumbs. Place the sticks on a plate.

Heat plenty of oil in a pan, pot or deep fryer and fry the halloumi fritters until golden brown.

Serve hot halloumi fries with e.g. amba sauce.
Notes
*Recipe contains affilaite links.
If you liked the recipe, I am very happy about a small tip. You are helping me to bring more great recipes to the blog. Thank you so much 🙂
Donate here: continue to Paypal
By the way,sour cream dip also goes great with halloumi fries. You can find the recipe on the blog of Die Frau am Grill.