Labneh balls - Pickled cream cheese balls
It's all so fresh, like Labneh... How I've missed that! Do you know that feeling when, after what feels like an endless period of chaos, you've finally settled down again to some extent? When, after a move, those pesky boxes that were all over the place can finally be unpacked and disappear? With every unpacked box, a piece of you comes back. That's a great feeling! One or two things are still standing around everywhere - but once the kitchen is set up and furnished, it will at least smell like home again. And then, at the latest, it's time for Labneh balls!
Unfortunately, I haven't blogged for a while and I'm super happy to be writing these lines again. By the way, I only realised the other day that I had pressed the "Go live" button about a year ago. Yes! The blog has actually turned 1 year old now. A lot has happened since then and I have learned a lot. To celebrate, here's something I love to eat incredibly with mezze: pickled labneh balls. Labneh is Lebanese cream cheese - and yes, you can form it into balls and pickle them in olive oil with the most delicious herbs and spices.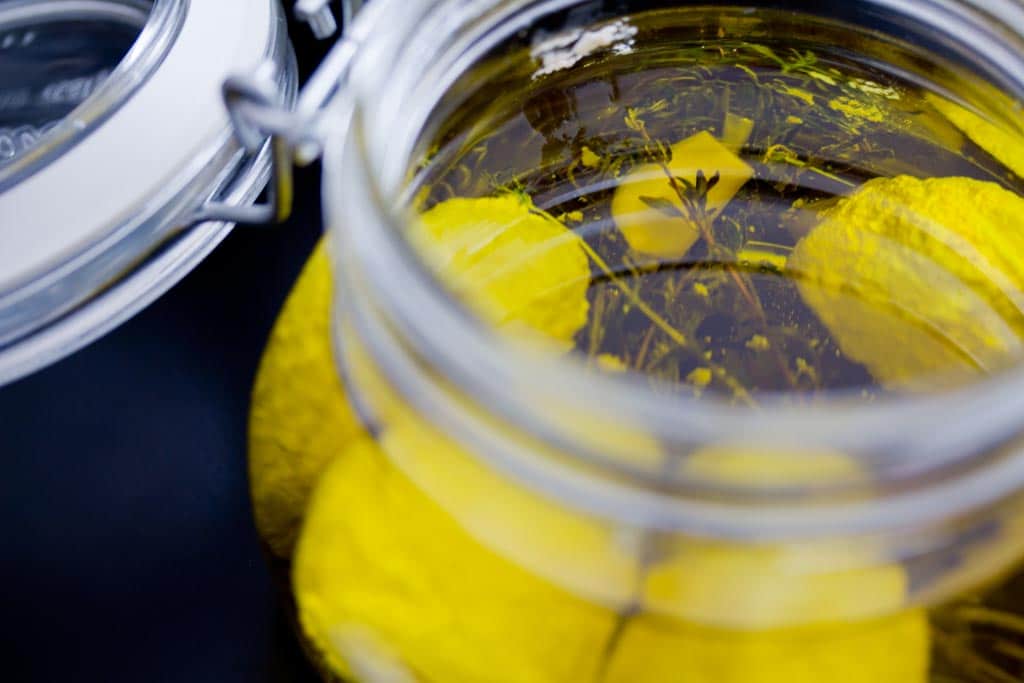 And not only the labneh balls taste delicious - the oil also takes on the flavour of the herbs. So take a scoop or two of labneh from the jar, drizzle a little of the olive oil over it, sprinkle with a good pinch of zatar and enjoy with fresh bread. I also like to add a few flakes of coarse sea salt (but I add salt to almost everything...).
After all the stress of moving house, it was a great pleasure to fill my table with little things and feast all evening and arrive at my new home.
---
Recipe for Labneh balls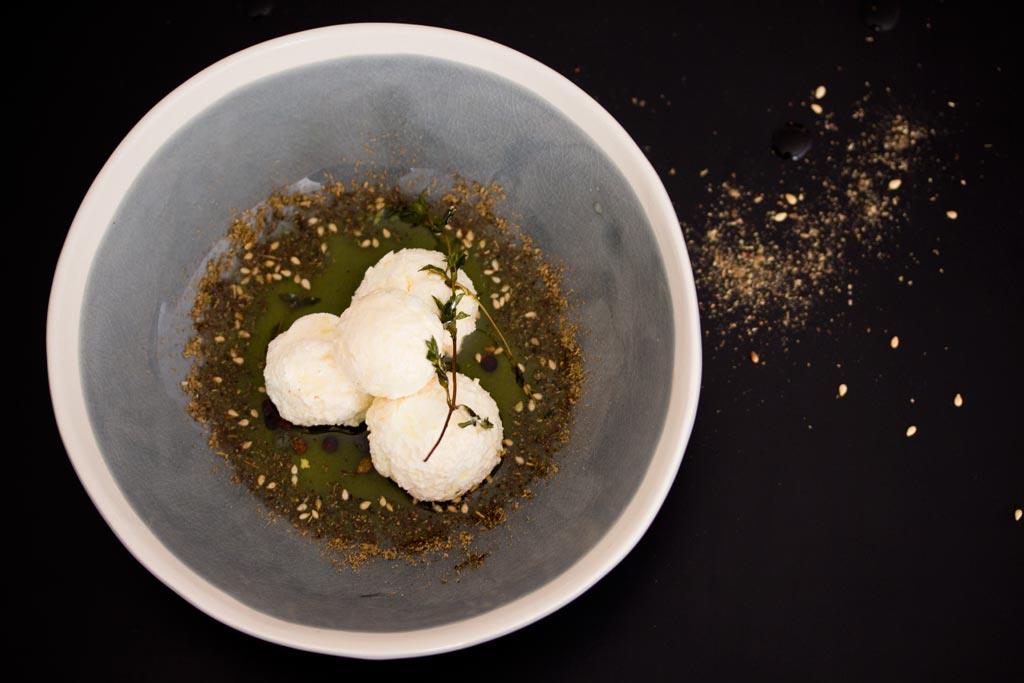 Print recipe
Equipment
Straining cloth or kitchen towel
Ingredients
For the Labneh
800

ml

Yogurt (10%)

1

pinch

Salt
To insert
500

ml

Olive oil

4

Garlic cloves

4

Branches

Thyme
To serve
Coarse sea salt

fresh bread
Preparation
Labneh
Salt the yoghurt lightly and stir it thoroughly once.

Put the yoghurt in a straining cloth or clean kitchen towel and let it drain in the refrigerator for at least 1 day.

The next day, wring out the yoghurt in the cloth.

Peel the garlic and squeeze it lightly. Put the garlic and the fresh thyme in a preserving jar and fill it halfway with olive oil.

Shape the yoghurt mixture into small balls by hand and place them in the jar.

After the jar is full, pour in olive oil.

Close the jar. You can serve the balls after about 5 days. However, the longer they bathe in the oil, the more intense the flavour will be.
Notes
Always goes well with pickling (a little inspiration):
Garlic cloves
Fresh thyme
Fresh rosemary
Fresh oregano
Chili
Peppercorns
and and
*Recipe contains affiliate links.
If you liked the recipe, I am very happy about a small tip. You are helping me to bring more great recipes to the blog. Thank you so much 🙂
Donate here: continue to Paypal