When you're really hungry, "salad" always sounds so lappish, doesn't it? When I'm hangry, you can't come round the corner with a salad anyway. Well - unless it's part of the garnish on a big juicy burger or something. But there is one exception: Broad bean salad. OMG!
How good that the salad is so simple and quick to make and even makes the hearts of vegans beat faster. So if you come home after a long day and just want to open a can and heat it up on the cooker, the broad bean salad is just the thing for you.
Heat the canned broad beans and quickly mix the garlic, lemon and parsley with a sea of the best olive oil. Then mix in the warm beans and the thing is done.
As you can see, it doesn't take many ingredients to ignite a firework of flavours. And the best thing is: the broad bean salad is a real all-rounder. Whether as a starter, a quick filling or as a side dish with fish or meat, it's perfect.
---
Recipe for Broad Beans Salad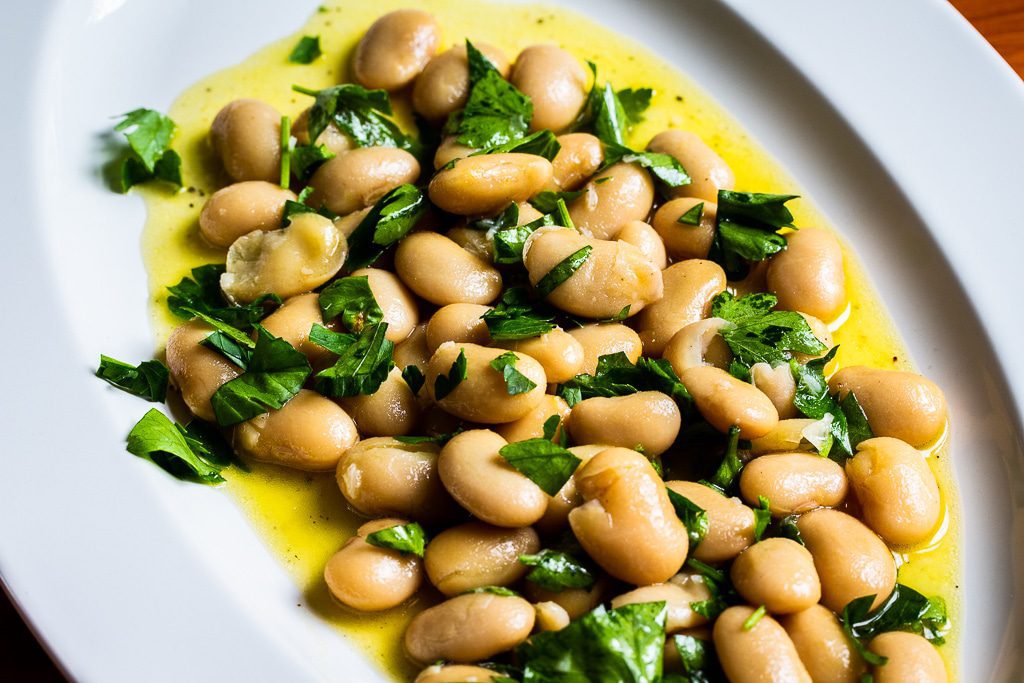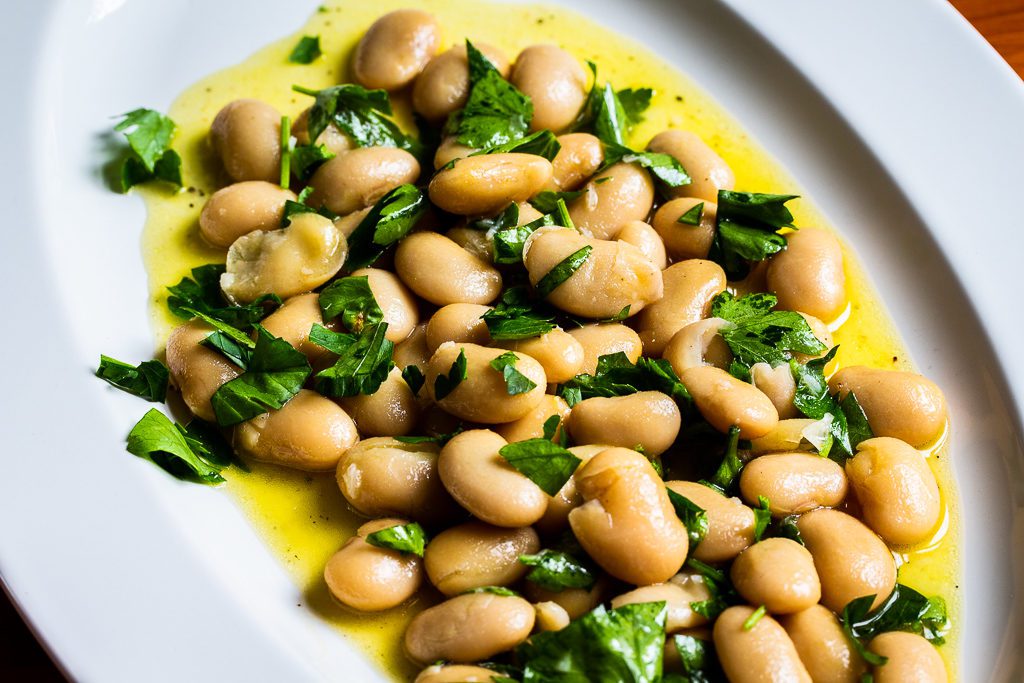 Print recipe
Ingredients
1

can

white broad beans

400g with liquid

1

Garlic clove

1/2

Lemon

1

handful

flat leaf parsley

5

TBSP

Olive oil

or according to taste also gladly more.

Salt, pepper
Preparation
Bring the beans with the liquid to the boil briefly in a small saucepan.

Peel the garlic and crush it very finely in a mortar. (Go ahead and make a mush out of it).

Squeeze 1/2 lemon. (A little more according to taste)

Coarsely chop the parsley.

In a bowl, combine the lemon juice, garlic mixture, olive oil and parsley.

Collect the beans in a sieve, discard the liquid.

Add the warm beans directly to the bowl with the other ingredients and mix well.

Season with salt and pepper and leave to stand for about 10 minutes.
If you liked the recipe, I am very happy about a small tip. You are helping me to bring more great recipes to the blog. Thank you so much 🙂
Donate here: continue to Paypal