There are no potatoes in the Levant? Who says that? Firstly, people there are absolutely crazy about fried potatoes and secondly, they like to treat themselves to a fresh potato salad for the barbecue. Here, however, the mayo is missing and there's really good garlic in it 😉
But why bother with garlic when everyone is happily feasting anyway? Exactly! Lebanese potato salad is super quick to make and doesn't need mayonnaise at all. So even vegans will definitely take notice. All you need are a few potatoes, tomato, some garlic, lemon, dried mint and lots of good olive oil. Oh yes: Since I am an absolute fan of coriander, I always add a good handful of fresh coriander. But you don't have to if you don't like it.
For the Lebanese potato salad, I don't choose the waxy potatoes, but the predominantly waxy potatoes and add them to the aromatic marinade while they are still warm. The marinade then thickens a little due to the starch. In addition, the warm potatoes absorb the flavours even better. And it smells absolutely delicious when you mix it.
For me, Lebanese potato salad is not necessarily just a side dish for barbecuing, but sometimes also a delicious main meal. What is your favourite potato salad?
---
Recipe for Lebanese potato salad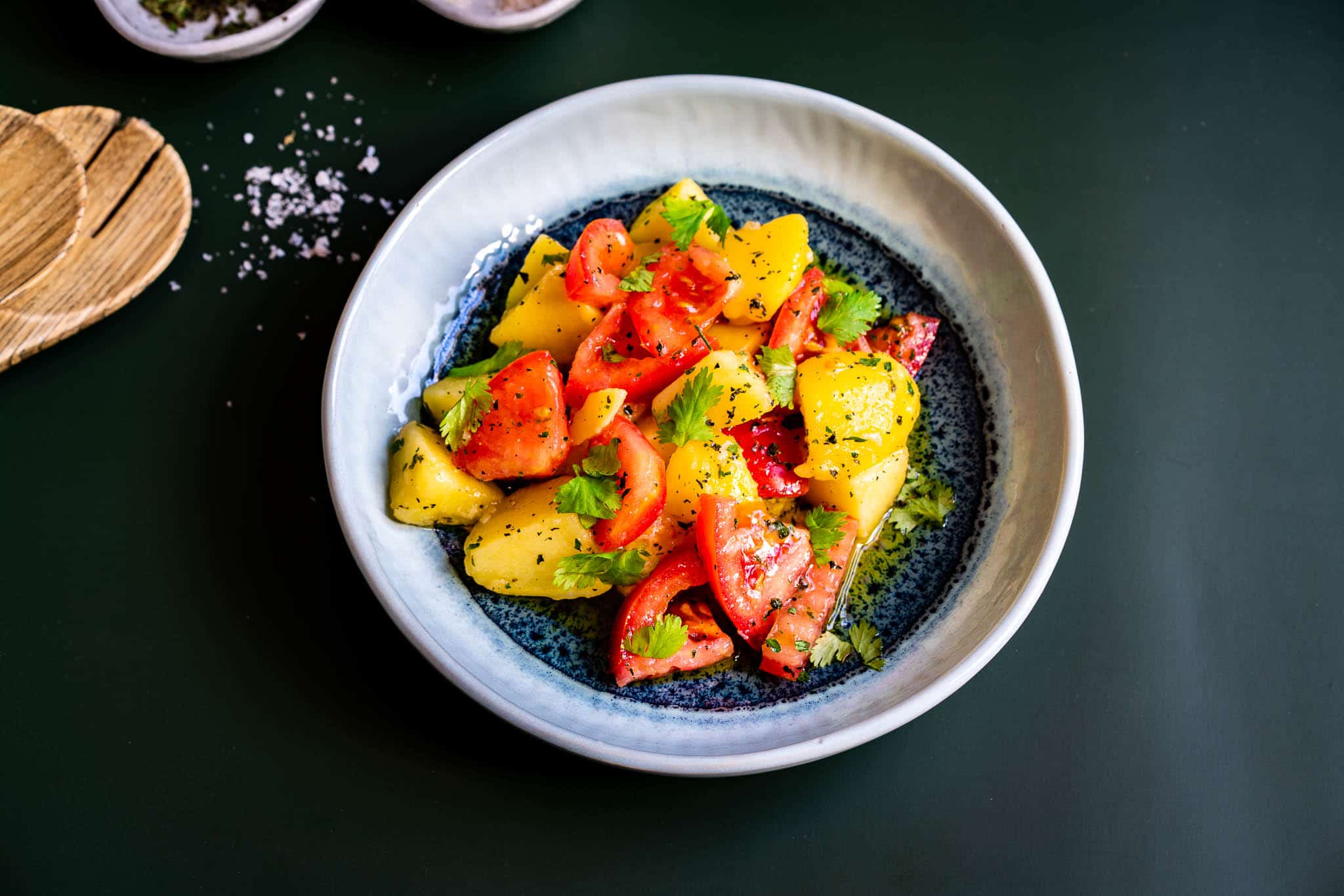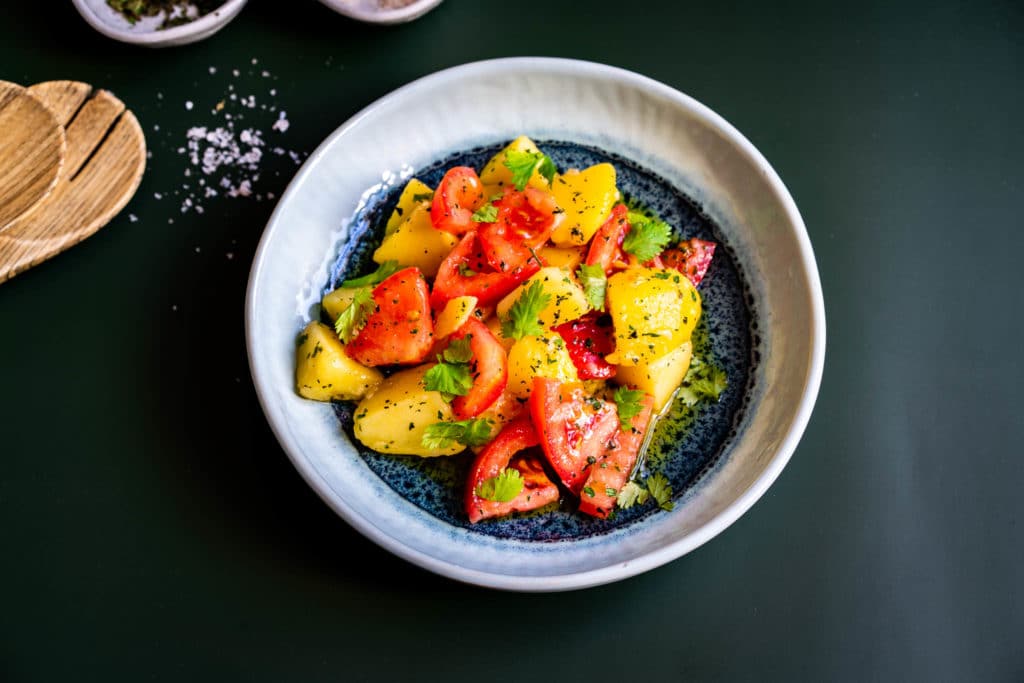 Print recipe
Ingredients
500

g

Potatoes

mainly waxy

1

Tomato

1

Garlic clove

1/2

Lemon

15

g

Coriander

1,5

TSP

dried mint

6

TBSP

Olive oil

Salt, pepper
Preparation
Peel, boil and strain the potatoes.

Peel the garlic and crush it with a little salt in a mortar.

Roughly chop the coriander. Cut the tomato into bite-sized pieces.

Cut the potatoes into bite-sized pieces while they are still warm.

Mix the crushed garlic with the lemon and olive oil and toss the potatoes in it while they are still warm.

Add the tomato and coriander and season with salt and pepper. Leave the salad to stand for 10 minutes and mix again before serving.
Notes
*Recipe contains affiliate links.
If you liked the recipe, I am very happy about a small tip. You are helping me to bring more great recipes to the blog. Thank you so much 🙂
Donate here: continue to Paypal
Be sure to try the beetroot salad or the pasta salad with grilled aubergine.