Hummus - The basic recipe
Yes.... What else can you say about hummus? Actually, it's spelled and pronounced more like hommus, but Google now just knows it as hummus. Yes, it is! I'm already going on about it... This cream of chickpeas is legendary, deliciously creamy, super nice, vegan, unites nations and will one day bring world peace! My God, what would the world be without this lovely dip?
Here is a small FAQ
What is hummus?
Hummus is a cream made from chickpeas, tahini (sesame paste), garlic and lemon juice. The dip is very widespread and extremely popular in the Levant. Hummus belongs to the category of "mutabbal" dishes.
What does the name "hummus" mean?
Hummus, or rather "hommus", simply means "chickpea" in Arabic. Any other cream that is called hummus but contains a component other than chickpeas is a "mutabbal".
What is a mutabbal?
Mutabbal is the name of a Levantine dip. The characteristic ingredients of a mutabbal are tahini, garlic and lemon juice. Besides hummus, there are many other mutabbal. For example, the aubergine cream baba ghanoush.
I was lucky enough to grow up with this fantastic cream. Hummus is an excellent accompaniment to all kinds of dishes, but it also makes you very happy simply and humbly with a piece of pita bread.
---
Recipe for hummus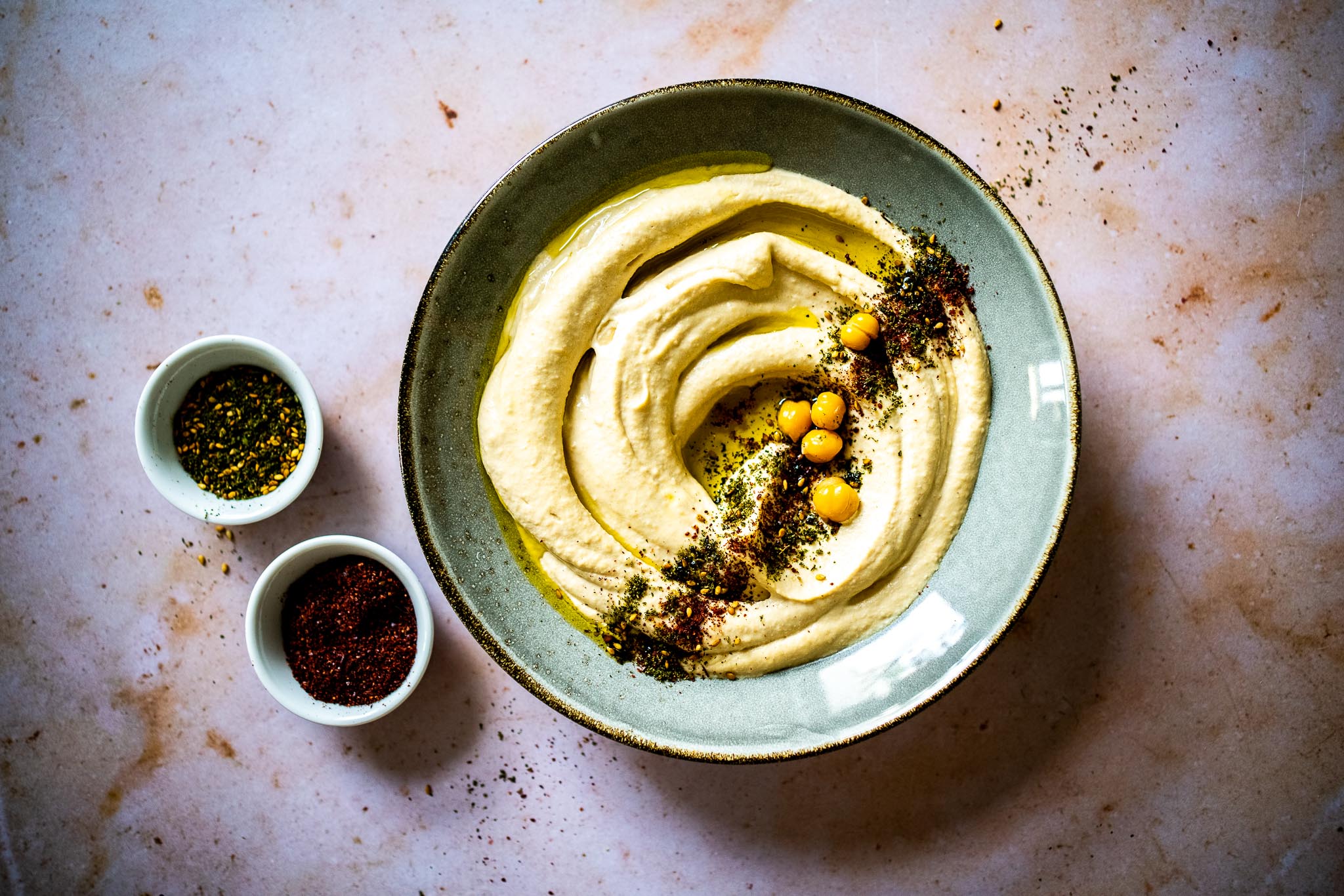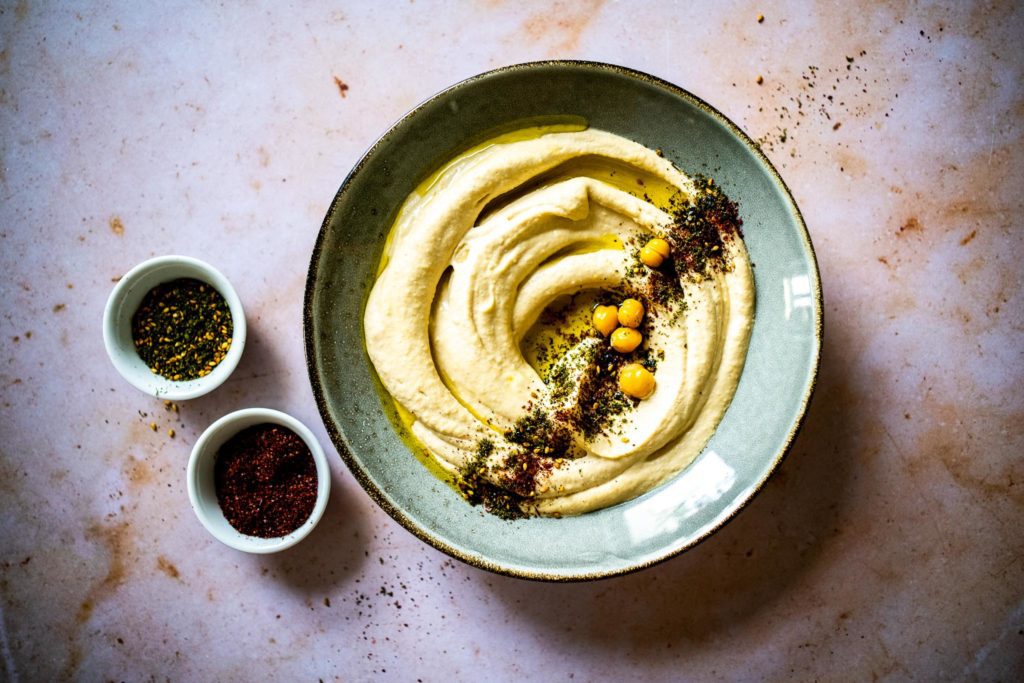 Print recipe
Ingredients
Preparation
Place chickpeas in a small saucepan and bring to a boil with the baking soda.

Tip: The longer you cook the chickpeas, the softer they become. You can influence the creaminess of your hummus with the cooking time.

Put the chickpeas, garlic, cumin, salt, lemon juice, tahini and water in a blender and blend well. Of course, you can also use a hand blender.

Add a little more liquid and/or lemon juice as needed and desired.

Divide the hummus between bowls and drizzle with a little olive oil.
Notes
*Recipe contains affiliate links.
If you liked the recipe, I am very happy about a small tip. You are helping me to bring more great recipes to the blog. Thank you so much 🙂
Donate here: continue to Paypal
Nutritional values
Calories:
1
kcal
|
Carbohydrates:
0.1
g
|
Protein:
0.03
g
|
Fat:
0.02
g
|
Saturated Fat:
0.002
g
|
Polyunsaturated Fat:
0.01
g
|
Monounsaturated Fat:
0.01
g
|
Sodium:
2
mg
|
Potassium:
1
mg
|
Fiber:
0.02
g
|
Vitamin A:
0.1
IU
|
Vitamin C:
0.01
mg
|
calcium:
0.2
mg
|
Iron:
0.01
mg