Sucuk with fried egg and tomato
It's Sunday, the alarm clock shuts up and you wake up all by yourself, stretch contentedly in bed and take it easy for the day. I love that! I usually start such a day off with a coffee in bed - surfing the internet, checking what my friends are doing online (if they are already awake) and reading the newspaper. And afterwards? Brunch, of course - and for me, sucuk with egg and tomato is a must.
Visiting the Family and the Price of the Couch
Weekends are not always like this, though. When I visit my family, I usually sleep in the living room. Toni* rules there; Toni Montana - the cat, not the Don from the film ... although sometimes there is no difference between the two. Toni also wakes me up on Sunday punctually at 6 am and wants to be played with. The place in his kingdom has a price. If I refuse, he relentlessly hunts for my feet under the duvet. Eventually I fall asleep again. When I wake up, I am wrapped tightly in the duvet, like a mummy. Of course, Toni is lying directly on the duvet and staring at me. He had defeated me, once again....
I slowly wake up and the smell of fresh mocha with cardamom hits my nose.
"Ksh!!! Shoo!!! Get away, you little mafioso!" I hear my mother shout. She claps her hands as she does so. Toni jumps up and runs after her. Don't get it wrong, he's not scared - he just knows he's going to get something to eat now. The finest diet dry food for seniors - the good guy has to watch his figure at his age. He doesn't want to be called "Fetti McFett" any more.
Sucuk in different variations: The best breakfast
I get up and enjoy the delicious mocha that is already steaming and waiting for me. Meanwhile, Toni comes back into the living room. His eyes dart to the door as my mother comes into the living room with a steaming pan - his gaze follows her to the table.
It smells delicious! There is sucuk with fried eggs and tomatoes. When you think of sucuk, you usually immediately think of the well-known and popular sausage speciality from Turkey. However, the delicious garlic sausage is also available in various variations in many other countries. While the sausage is air-dried in Turkey, in Lebanon, for example, it remains raw and is therefore very soft. The Lebanese version is more reminiscent of a thick merguez and tastes somewhat like one. The Turkish version can be cut open and eaten without being fried. Lebanese sucuk has to be fried and is usually much spicier. Unfortunately, Lebanese sucuk is very hard to get in this country, but Turkish sucuk can now be bought in almost every supermarket. For this recipe, I used the Turkish sucuk - and both are delicious 🙂
Besides the pan with sucuk, fried eggs and tomatoes are also on the table:
Olives
Freshly sliced cucumbers
pickled gherkins
pickled peppers
Tomatoes
Paprika
Olive oil
Black tea
sometimes also shakshuka (when there are visitors)
While we sit at the table, talking and taking all the time in the world while eating our Sucuk, I look over at Toni*. He is now curled up on his throne and sleeping, the missions during the night and early morning were exhausting enough.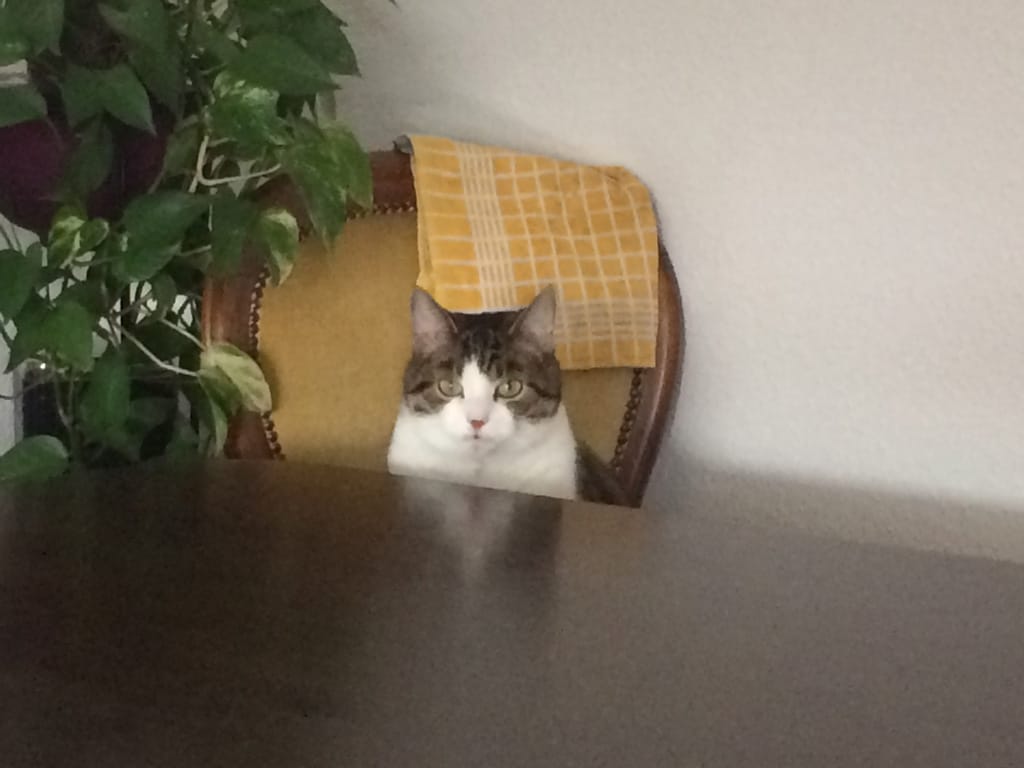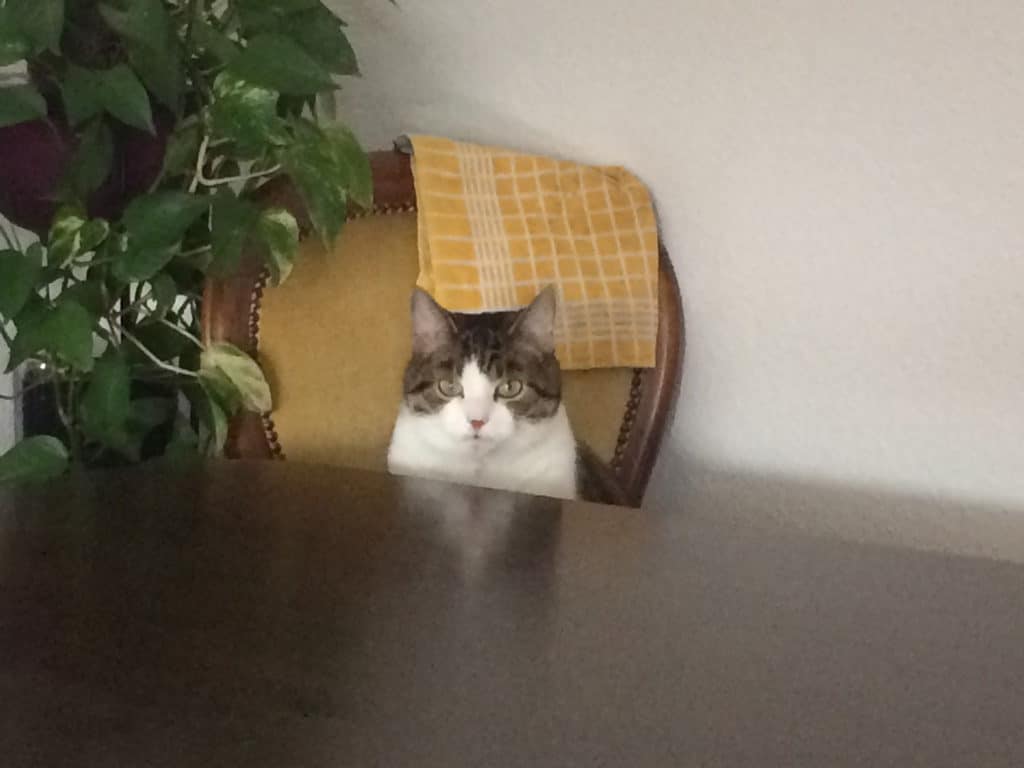 *When I originally wrote and published the text, Toni was still enjoying full energy and health. In the meantime, we unfortunately had to say goodbye to him with a heavy heart. But the memories of him will probably accompany us forever.
---
Recipe for Sucuk with egg and tomato
Print recipe
Ingredients
2

Sucuk sausages

4

Eggs

2

Tomatoes

Salt, pepper
Preparation
Remove the skin from the Sucuk.

Slice the sucuk and tomatoes.

Heat the pan and fry the sucuk slices briefly on both sides over a high heat. The fat from the sucuk comes out.

Add the tomato slices and sauté briefly - turn the heat to medium.

Crack the eggs over the sucuk and tomato slices and fry over medium heat. You can also fry the eggs in a separate pan.

Season to taste with salt and pepper.
Notes
*Recipe contains affiliate links. 
If you liked the recipe, I am very happy about a small tip. You are helping me to bring more great recipes to the blog. Thank you so much 🙂
Donate here: continue to Paypal